Shipping is free of charge, we only charge for island deliveries.
We work with the shipping service provider DPD, but on request we can also ship via DHL. Unfortunately, delivery to Packstations is not possible due to the size of the parcels.
As soon as the parcel is on its way to you, you will receive a status email from DPD so that you know exactly when your parcel will be delivered. If you wish, you can also make a delivery day, a drop-off authorisation or even a change of address there.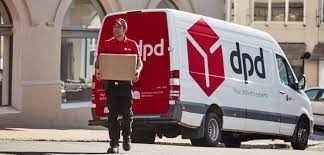 Paypal
With PayPal you can pay for your purchases safely and easily without having to enter your bank details or credit card number. Because your data is stored in your PayPal account like in a safe deposit box.
But PayPal offers you even more than security for your data: PayPal's buyer protection covers your online purchases in full if the item is ever not shipped. Or even in the case when the item reaches you but does not correspond to the description at all.
Credit card
In our shop you can pay online with your MasterCard, Visa Card or American Express Card. At the same time, we place great emphasis on data security. Because SSL encryption, as we use it, also offers you the highest level of security when paying by credit card on the Internet. All order and credit card details are only transmitted to us in encrypted form using this method.
If you would like to pay for your order with your credit card, simply select "credit card" as the payment method during the ordering process. In the next step, please enter the following credit card details:
+ Card type (MasterCard, Visa or American Express)
+ card number
+ Valid until
+ check digit
For VISA, MasterCard and Amercian Express, the card verification number consists of the last three digits in the signature field on the back of your credit card.
SOFORT Überweisung (instant bank transfer)
With SOFORT Überweisung you can conveniently make a transfer for the respective amount in your online banking account while you are still placing your order. The merchant receives a real-time confirmation after completing the SOFORT Überweisung transfer. This allows him to ship stock and digital goods immediately – you will then receive your purchases faster.
SOFORT Überweisung meets the high security standards of online banking and has TÜV-certified data protection. You do not need to register nor do you need a credit card. You pay easily, securely and quickly directly with your online bank account.
Prepayment
When paying in advance, you will receive from us in the confirmation of receipt all necessary data such as account holder, bank code, account number and purpose of use.
In the case of an advance payment, the amount specified in the confirmation email must be received in the specified account before dispatch takes place, this can take up to 3 working days.
Sanders-Kauffmann GmbH
Raiffeisenlandesbank Oberösterreich
IBAN: DE96 7402 0100 0008 1205 45
BIC: RZOODE77XXX
Please state the order number as the reason for payment.
Irrespective of your statutory right of withdrawal, we grant you the following right of return as a consumer: You can return items from our shop to us free of charge within 4 weeks of receipt of the goods. Please note that bedding is a hygiene item and we can therefore only take back goods in their original condition, i.e. unused and undamaged. Once items have been used, slept in or show any signs of use, we cannot accept the cancellation. In this case, we will send your return back to you at your expense.
Send us an email to onlineshop@sanders-kauffmann.eu with a note indicating which item or order you would like to return. Based on this information, we will then send you a DPD returns label for a free return.