Vegan bedding – sleep with a clear conscience!
Vegan living has become a significant trend that not only influences our eating habits, but also extends to other aspects of our lives. Those who choose a vegan lifestyle often also think about their sleeping habits and choice of bedding: More and more people are choosing to use vegan bedding to implement their beliefs and desire for sustainability in all areas of their lives.
In this article, we take a comprehensive look at vegan bedding, its benefits and what's available.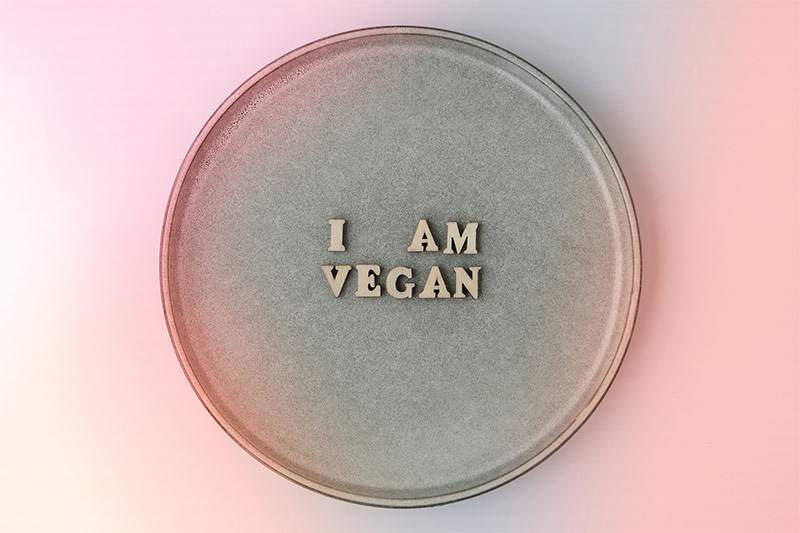 What are vegan bedding products?
Vegan bedding are products that are made without the use of animal materials. Traditional bedding often contains down, feathers, wool or silk that come from animals.
Vegan alternatives are made from synthetic or plant-based materials. These can be microfibres, but also cotton, bamboo, hemp, linen and (recycled) plastics.
Advantages of vegan bedding
From the point of view of vegan people, vegan bedding has a number of advantages over other types of bedding.
The most frequently mentioned are:
Animal friendliness
The most obvious advantage is that no animals have to suffer for the production of vegan bedding. Vegan lifestyle is based on the idea of treating and protecting animals ethically.
Sustainability
Vegan bedding offers a more sustainable alternative to traditional products. The use of plant-based or recycled materials reduces the ecological footprint and the use of limited resources.
Allergy-friendly
Some people suffer from allergies to animal hair or down. Vegan bedding is hypoallergenic and can be a great solution for allergy sufferers as it contains no allergenic materials.Vegan bedding is hypoallergenic and can be a great solution for allergy sufferers as it contains no allergenic materials.
Easy care
Vegan bedding is often easy to care for and machine washable. This makes cleaning and care of the bedding much easier.
Types of vegan bedding
There are actually vegan solutions for all types of bedding:
Mattresses and mattress toppers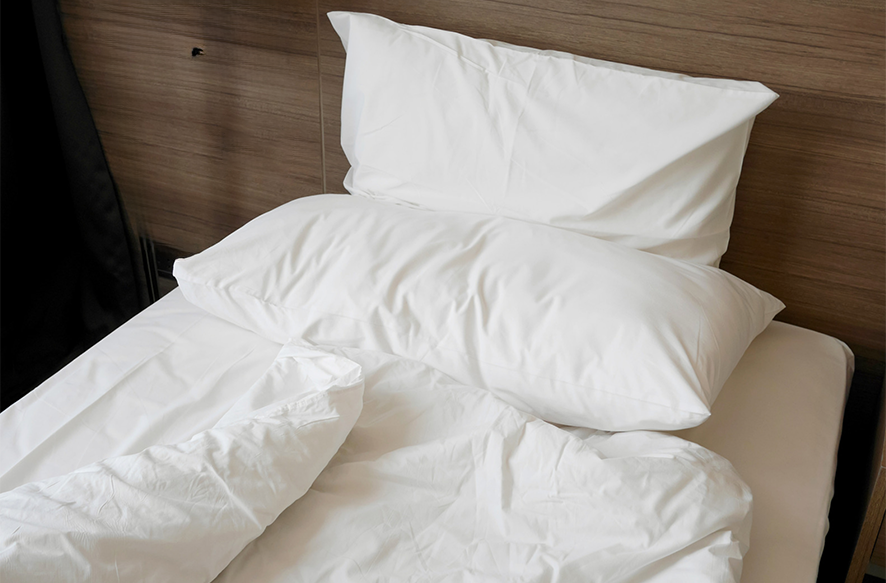 Instead of down or feathers, synthetic fibres such as microfibres or recycled plastics are used to make fluffy and comfortable duvets and pillows. These offer cosy comfort and good thermal insulation.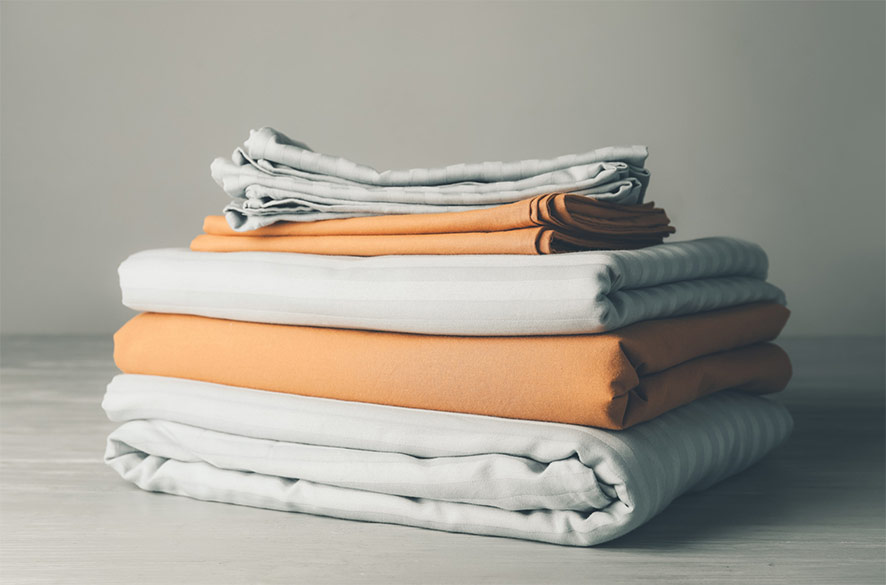 Vegan sheets and duvet covers are often made from cotton, viscose or Tencel. These materials are soft, breathable and environmentally friendly. They provide a pleasant sleeping climate and are free from animal ingredients.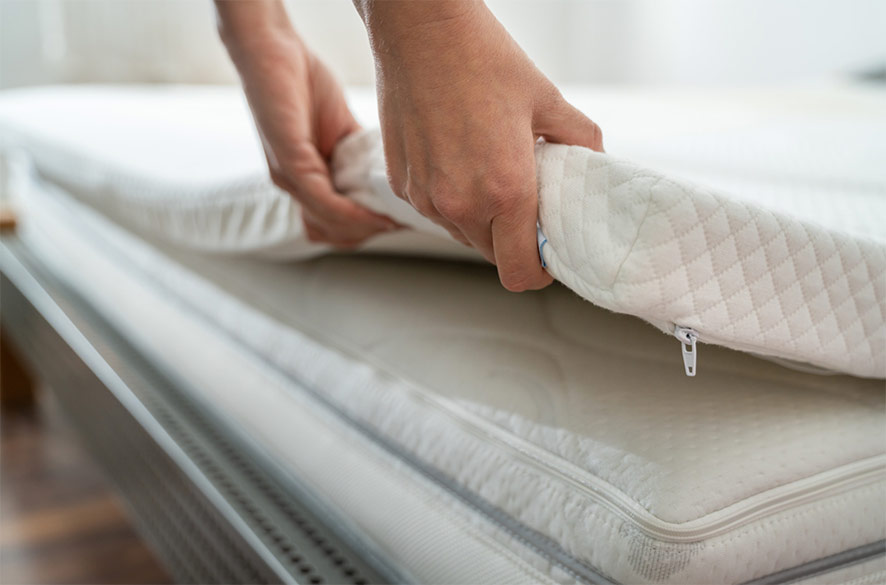 Vegan mattresses are made of natural or synthetic materials such as latex, cork or memory foam. These offer similar good support and comfort as e.g. innerspring mattresses. However, venting to the bottom can be a problem.
Kauffmann offers a comprehensive selection of vegan duvets and pillows (see below).
How can you tell if it is vegan bedding?
Some manufacturers of vegan bedding have their products certified by independent organisations to confirm their vegan and ethical origin. For example, all Kauffmann vegan products are labelled with the so-called V-label, the seal of approval of the European Vegetarian Union.
The V-label offers consumers a simple and reliable guide. Companies that use the V-label create transparency and clarity for their customers. Thanks to uniform criteria and regular controls, the V-label has become a reliable quality seal for vegan and vegetarian products throughout Europe and a sign of orientation for their consumers.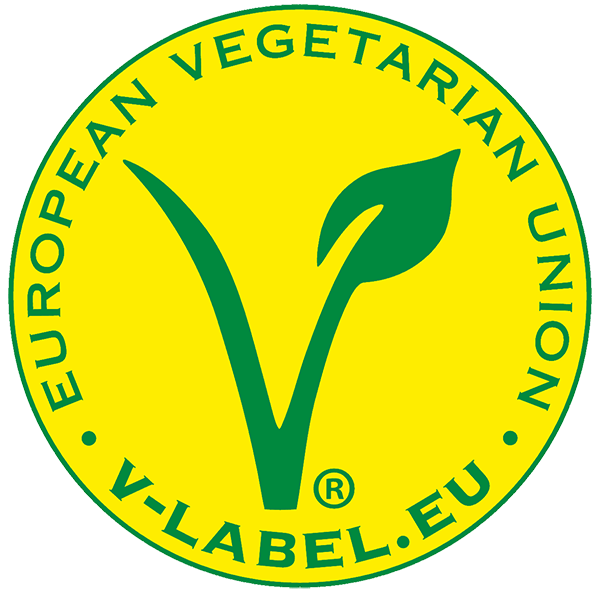 Vegan bedding from Kauffmann – which fillings do we offer?
Sensofill Active
Kauffmann offers various blankets and pillows with Sensofill Active filling. This is a particularly moisture-regulating polyester fibre that is also easily machine-washable.
Bamboo
The viscose fibres from bamboo are very soft, very absorbent and regulate the temperature in an excellent way. In addition, blankets with bamboo fibre filling nestle wonderfully against the body due to the softness of the material.
Hemp
The hemp fibre has natural antimicrobial properties. This reduces any odour build-up in the blanket. In addition, hemp fillings are characterised by a particularly fast absorption and release of moisture. This allows for a cooling and pleasant sleeping climate. We only use hemp from chemical-free hemp cultivation, which is processed in a very gentle and environmentally friendly way. Our blankets with hemp filling are also very durable due to the fibre stability and convince with good care properties.
Linen
Our linen fillings are very soft and "squishy", but at the same time stable and tear-resistant. Thanks to its structure, the fibre has a high moisture absorption potential, which ensures a cooling, sleep-promoting effect on hot nights and at the same time a dry and comfortable sleeping climate. Another advantage of linen fibre is its natural antibacterial effect, which offers a high standard of hygiene.
Vegan fabrics of the highest quality for the covers of vegan Kauffmann blankets and pillows
Of course, the best vegan filling is of no use if the cover of your duvet or pillow is woven from e.g. wild silk.
Kauffman therefore only uses highly refined, particularly breathable, soft and high-quality vegan materials for its cover fabrics, which are valued worldwide under the "Bramscher Tuch" seal of quality.