BRAMSCHER LEGGE
THE ORIGINAL: Special by tradition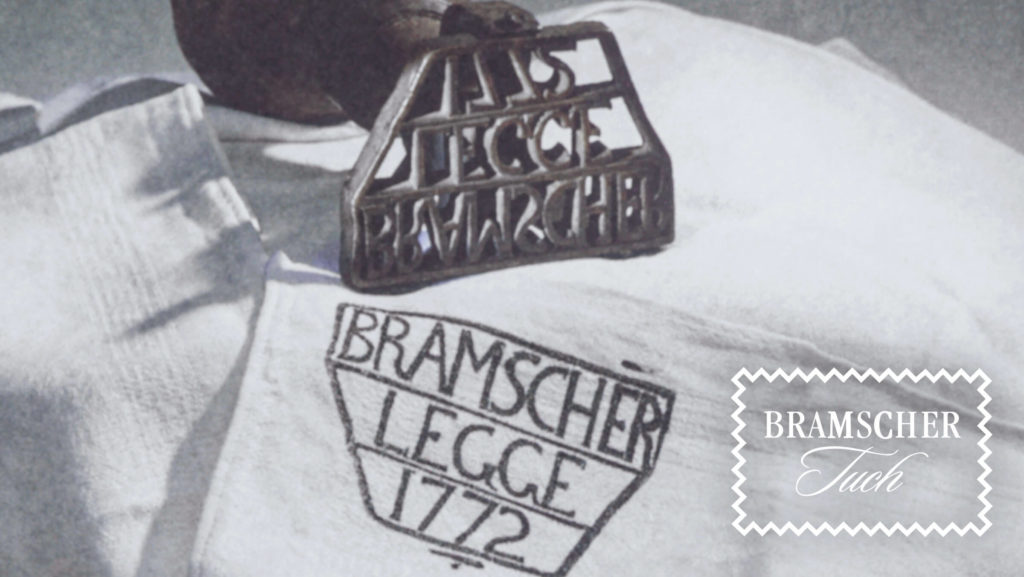 The "Bramscher Tuch" quality seal was first awarded as early as in the 18th Century. Elected representatives of the cloth makers' guild only awarded it to fabrics that met the highest demands. Since then, "Bramscher Tuch" has been the equivalent for exquisite quality.
Sanders is the last cotton fabric finisher in Bramsche to preserve this artisan tradition, and thus supplies us with one of the best fabrics available today. "Bramscher Tuch EXKLUSIV" (EXCLUSIVE fabrics Bramsche) is the combination of high-quality raw materials, fine yarns and exclusive cotton finishing.
We rely on SanPro-Care® sensitive cotton fabric for specially- refined fabrics which incorporate special properties.
It absorbs moisture particularly fast, distributes it across all fibres and releases this into the ambient air in the shortest-possible time.
For a downy-soft, dry and warm bed climate, which significantly contributes to regenerative sleep!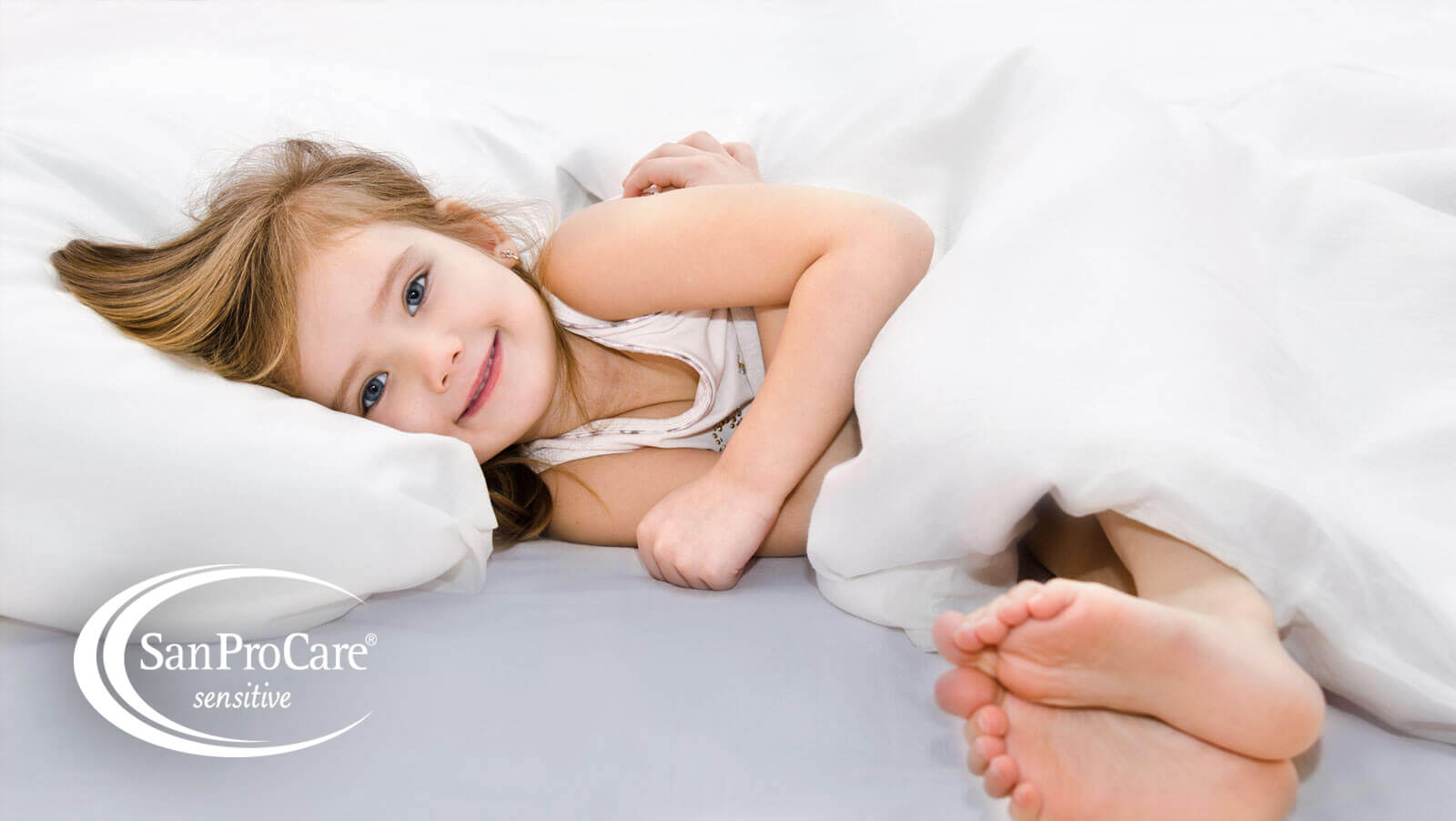 SanProCare® sensitive
is the worldwide unique finishing of exclusive Sanders cotton fabric.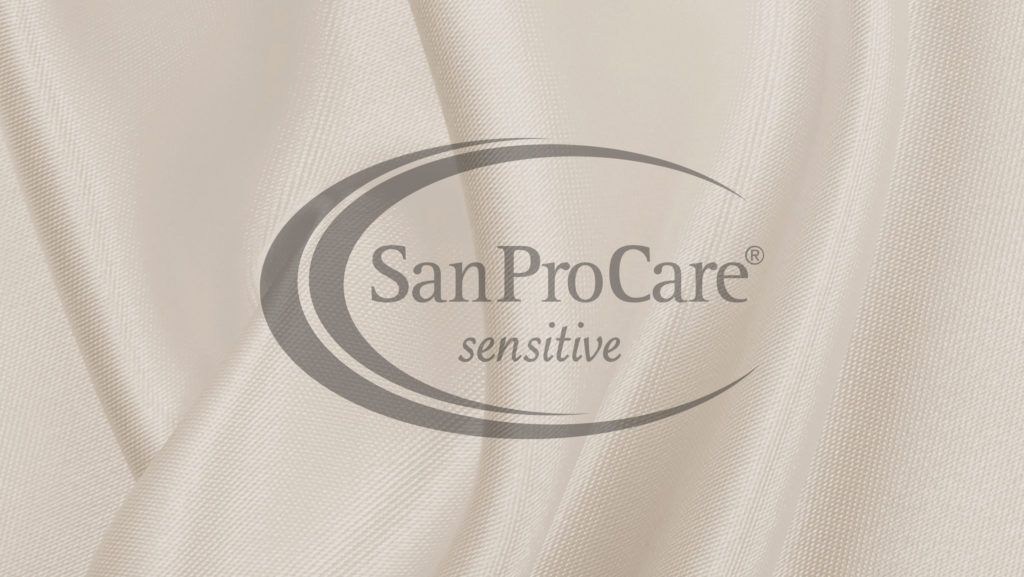 SanProCare® sensitive provides our ticking fabrics with an unprecedented "down soft" feeling! The moisture the sleeper produces while sleeping is quickly absorbed by the hydrophilic fabric, widely distributed across all fibres and thus released tot he ambient air faster than before. This results in a dry warm bed cave climate which considerably contributes to restful and regenerative sleep.
Soft feel
Incomparably cuddly
Gives your skin a soft and tender feeling
Optimised moisture management
ÖkoTex® Standard 100, class 1 – baby standard
Suited für allergy sufferers
Durable
washable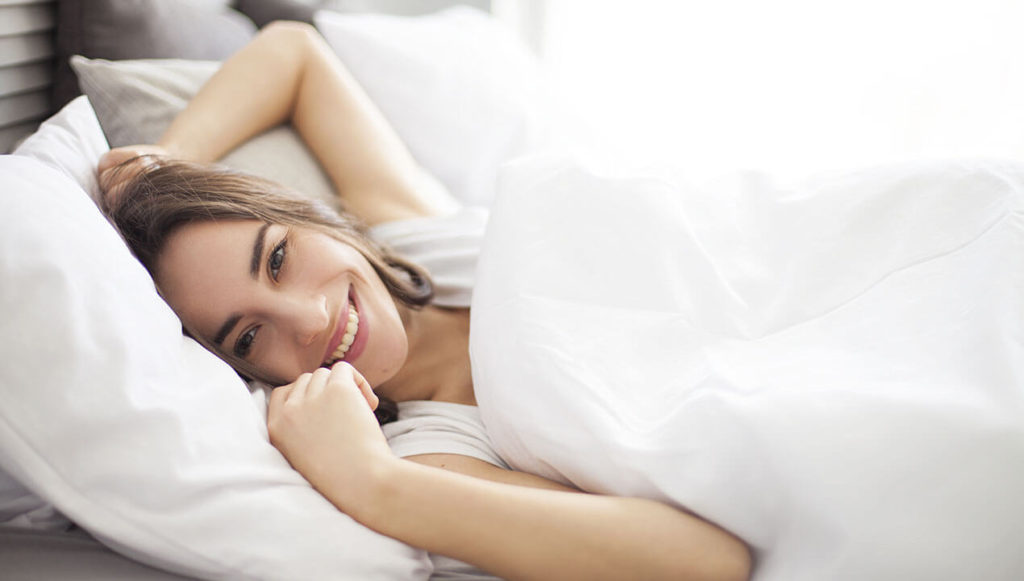 SanProCare® secure
Fabrics with antiviral "SanProCare® secure" finish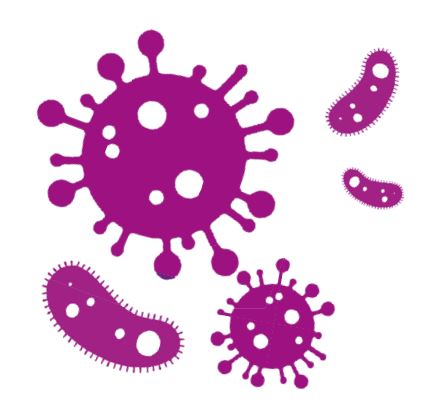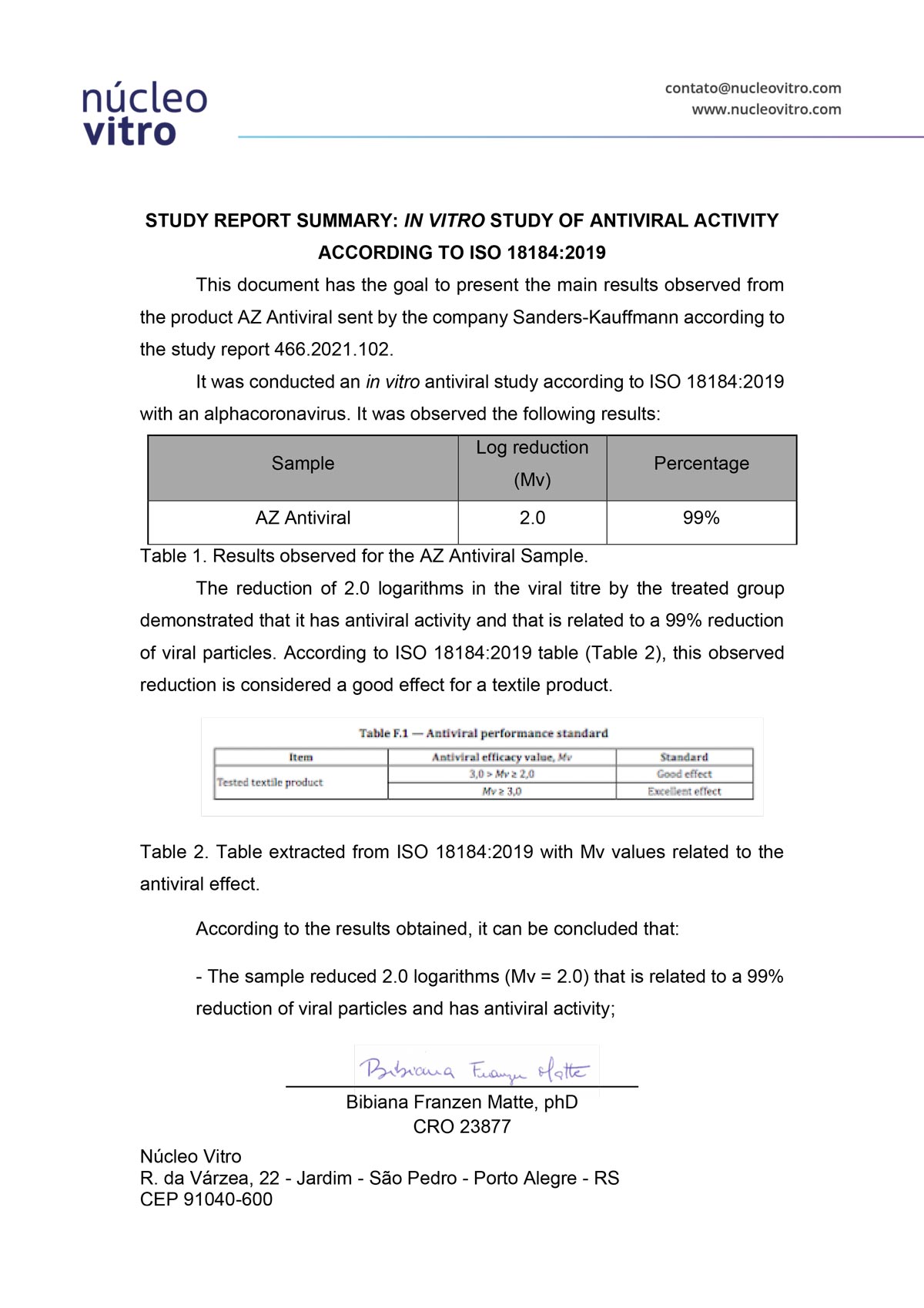 Laboratory-confirmed: 99 % effectiveness with "Bramscher Tuch" fabrics from Sanders-Kauffmann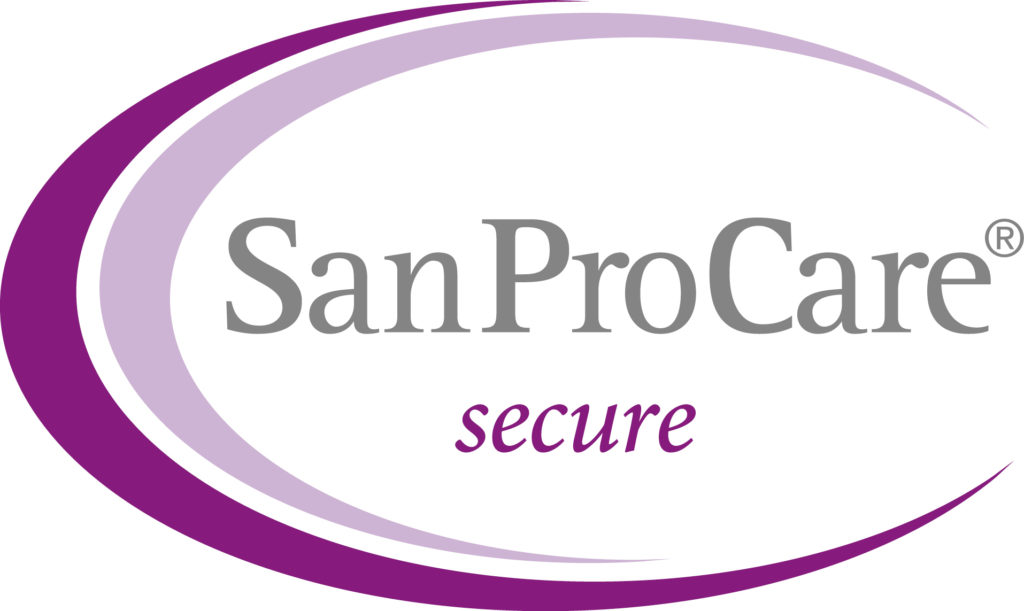 As a product innovation, Sanders-Kauffmann has added a new type of fabric finishing process to its portfolio that serves as a highly effective virus blocker.
Scientific laboratory results now confirm significant effectiveness: 99 % of the test virus strains applied to "Bramscher Tuch" by the laboratory are inactivated by the innovative SanProCare® secure process.
What serves to protect against viruses also protects against bacteria, so fabrics finished with SanProCare® secure are also bacteria blockers – and even laboratory-confirmed!
"In the past, we could only work antibacterially with our finishing variants – in times of Corona, protection against viruses has become much more important – so now we can make an active contribution to virus protection with SanProCare® secure" the management is pleased to say.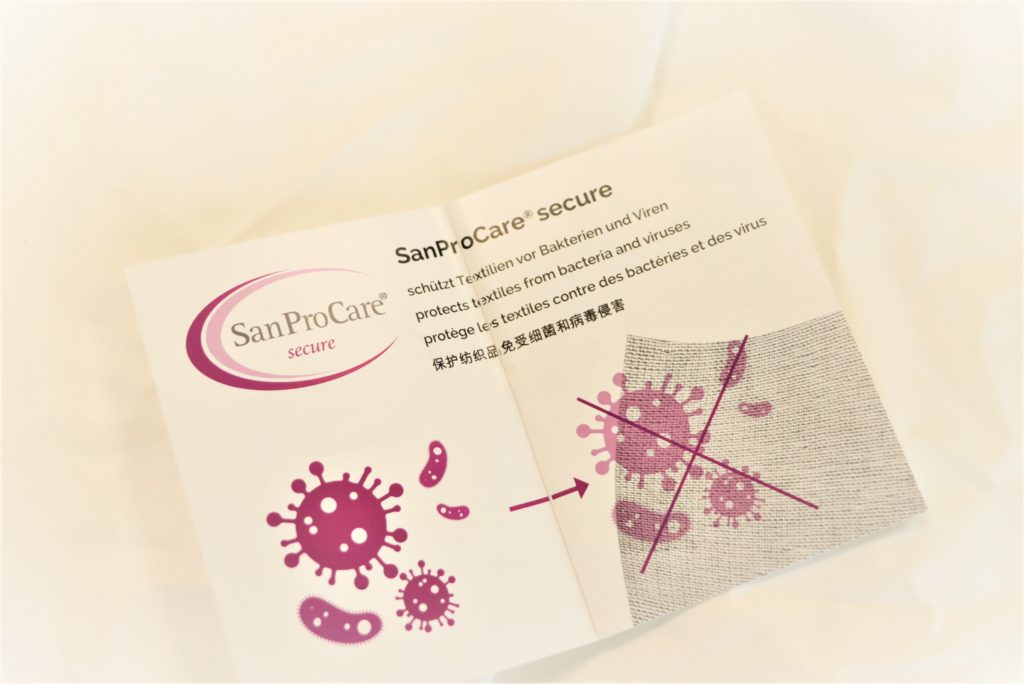 It goes without saying that "Bramscher Tuch" fabrics with the innovative SanProCare® secure finish are harmless to human ecology and certified according to the renowned OekoTex Standard 100. And last but not least, the washing tests in the laboratory have confirmed that the substance continues to retain its effectiveness even after many washes.
The innovative process can be applied to the various "Bramscher Tuch" fabric qualities according to the customer's wishes. The possible uses of the fabrics finished in this way are manifold: conceivable applications are, for example, bedding for use with high-risk patients or in areas where larger groups of people are addressed by frequent bed changes, such as in the contract business or for use in hotels.
The Sanders-Kauffmann sales team will be happy to provide further qualified advice on this topic at any time.
Öko-Tex® Standard 100
All fabric qualities are labeled with "Textilies Vertrauen" Öko-Tex® Standard 100, Class 1 (Baby Standard).