Pro-Pil-O orthopaedic neck pillows:
Sleeping without neck pain
Many people wake up in the morning with neck pain. These are often caused by having slept in an orthopaedically unsound position. As a result, the neck muscles become tense, ligaments are overstretched and, in bad cases, their spine even bends. Then it is no wonder if you wake up with pain in the shoulder and neck area.
The easiest way to find a healthy lying position for sleeping is with an orthopaedic Pro-Pil-O neck pillow, often called a neck support pillow or cervical pillow. These pillows are specifically designed to support orthopaedically correct sleeping. Whether you sleep on your side or on your back, an orthopaedic health pillow can ensure that your spine stays straight. It supports so that the head rests at the correct angle to the neck and shoulders. And that they can catch their breath and breathe well at all times.
Of course, all people move around in bed during the night and turn several times. This makes it all the more important to use an orthopaedic neck pillow to prevent incorrect posture and eliminate neck tension from the outset.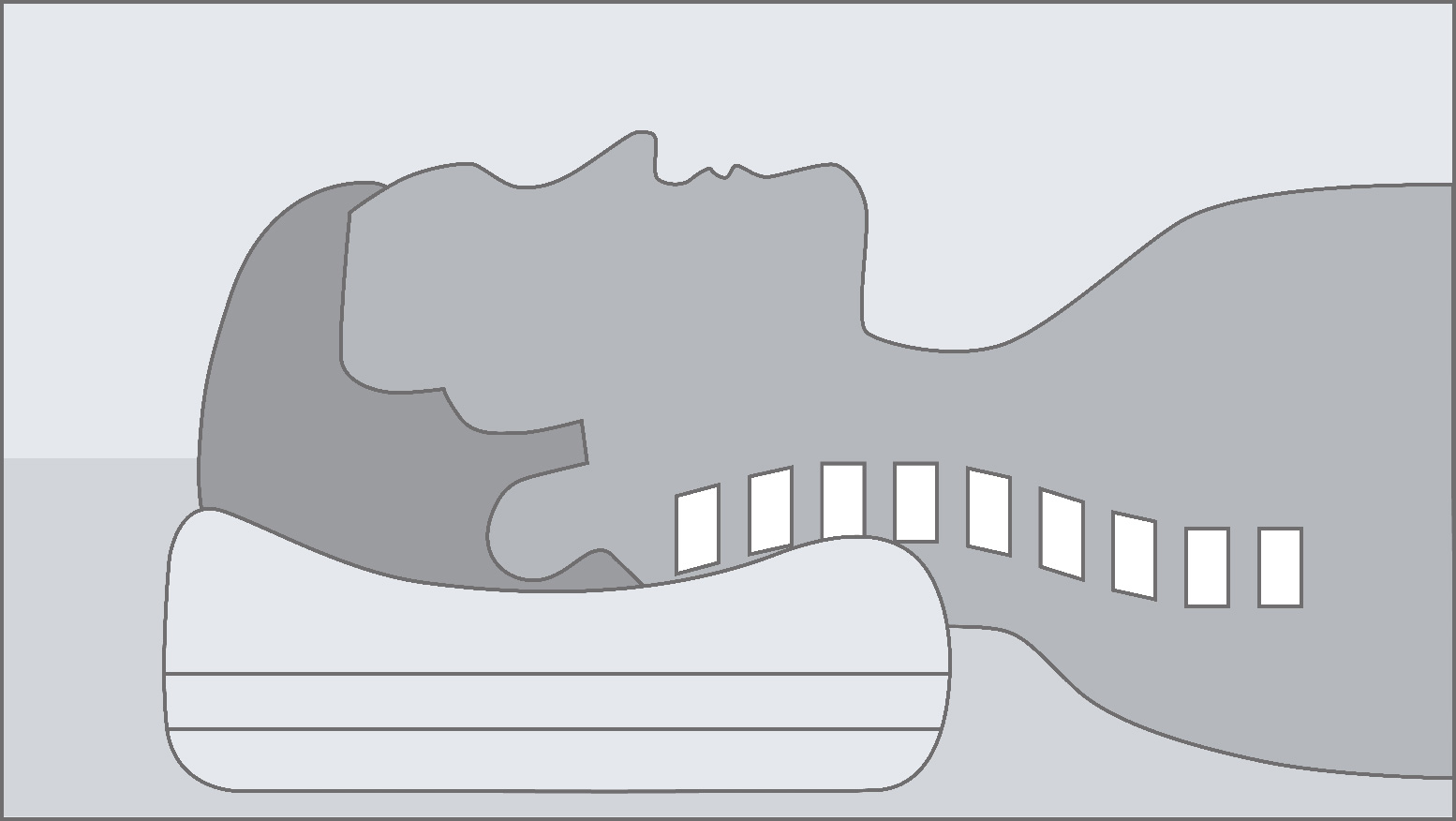 How does an orthopaedic neck pillow help prevent muscle tension?
Good ergonomically optimised neck support pillows have a special shape, made of adaptable material and moisture-wicking materials. This provides comfortable support for the head and neck and supports the cervical spine in both the side and back positions. They ergonomically adapt to the individual position of the shoulders, neck and nape of the neck. Height adjustability is another advantage of orthopaedic pillows Vario plates allow individual height adjustment for tension-free sleep.
But good neck pillows offer much more than just the right ergonomic and orthopaedic sleeping position. Because a good night's sleep requires not only the right lying position but also a pleasant sleeping climate. Intelligent climate management is just as much a part of a good neck support pillow as the shape and height adjustability. Because to prevent sweating while sleeping, the pillow must dissipate heat and moisture quickly and efficiently.
What is the Pro-Pil-O orthopaedic neck pillow?
Since their market launch over 30 years ago, Pro-Pil-O® neck support pillows have been successful due to their unique orthopaedic and ergonomic shape. This is no wonder, as they were developed in collaboration with American sleep researchers for medical-therapeutic purposes.
The continuously developed, orthopaedically shaped core provides pressure relief for the muscles and cervical vertebrae thanks to its special cutting technique. The resulting contour surface dissipates moisture and excess heat in all directions. The cuddly soft, highly elastic cover ensures optimum transfer of core elasticity and shaping and offers a high level of lying and climate comfort.
The high popularity among patients subsequently led to strong demand. Because the patients also wanted to sleep well at home – and thus made the pillow an international bestseller!
Since then, Sanders-Kauffmann, one of the leading European suppliers of high-quality pillows and duvets, has systematically developed the Pro-Pil-O line. Constant innovation, optimisation and adaptation to current findings as well as modern and innovative materials led to the fact that there are Pro-Pil-O neck support pillows made of latex, Viscomed and Lastic. And of course, every cushion comes in hard, soft and very soft versions. This ensures that every sleep type finds the right orthopaedic pillow for their individual requirements.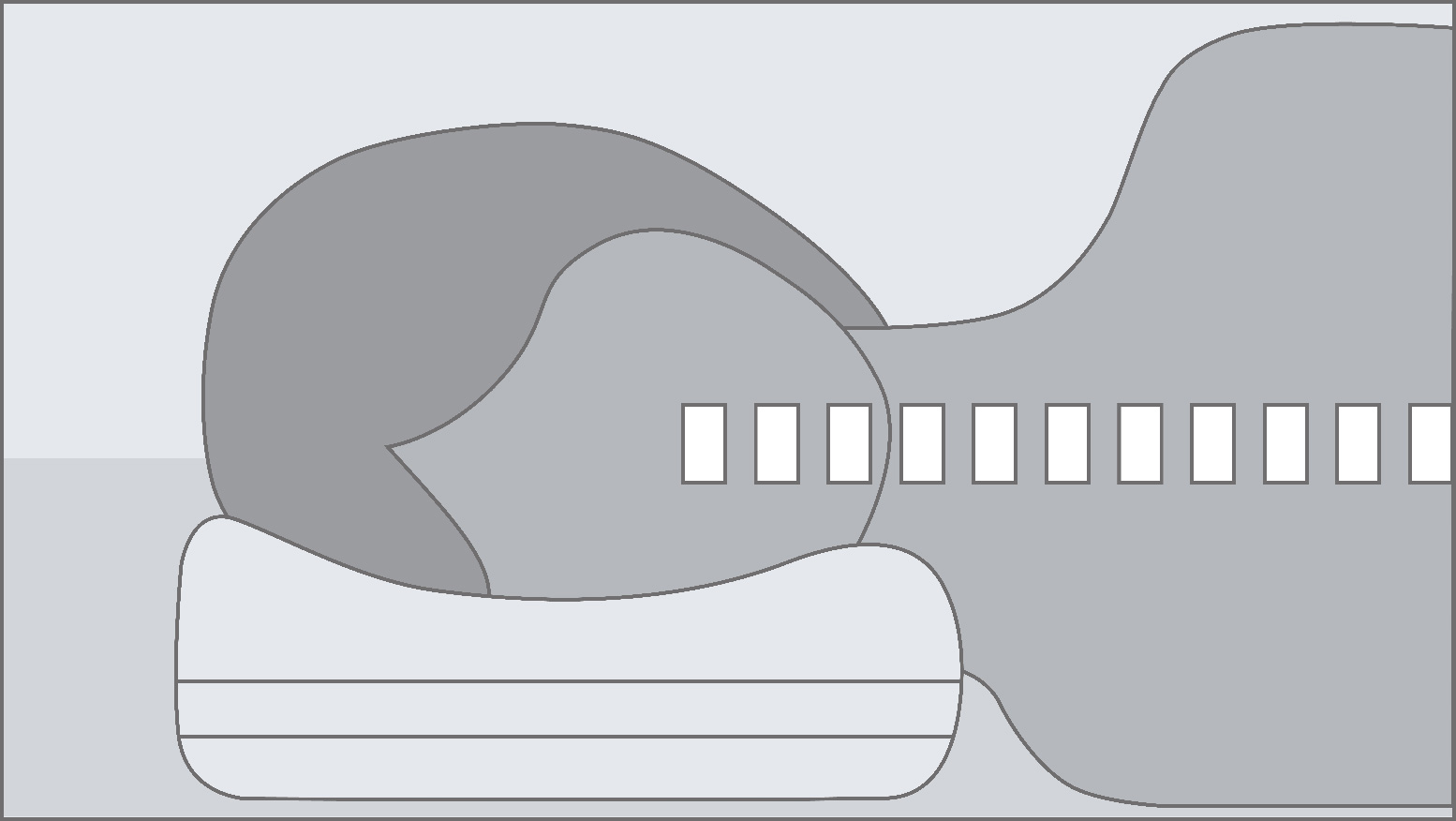 Pro-Pil-O orthopaedic pillows offer:
Cuddly soft highly elastic cover
Innovative climate control in the neck and rim area
4 height variants due to insert panel system for optimum body adaptation
Which Pro-Pil-O neck support pillows are available?
The Pro-Pil-O neck pillows from Sanders-Kauffmann have been appreciated for their ergonomic qualities by customers with sleep problems for over 30 years. The Pro-Pil-O health pillows are available in three materials:
PRO-PIL-O® LATEX
NECK SUPPORT PILLOW
PRO-PIL-O® LASTIC
NECK SUPPORT PILLOW
PRO-PIL-O® VISCOMED
NECK SUPPORT PILLOW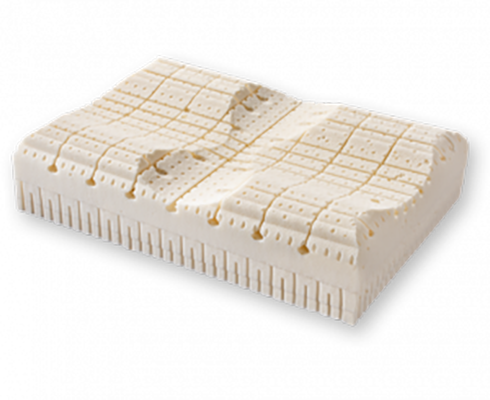 The neck support pillow for people who have to struggle with head sweat in addition to neck pain. The natural pillow core made of Talalay pencil latex with millions of finest pores offers an ideal material for optimal climate control.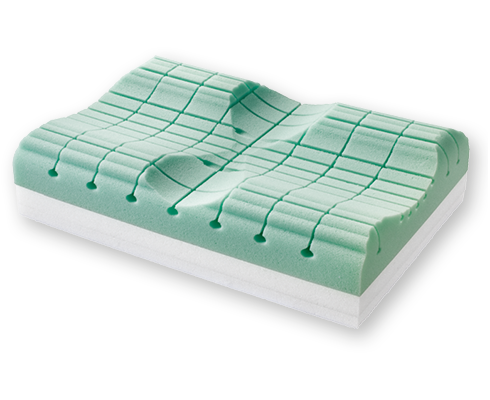 The neck support pillow for sleepers who are looking for more support and good heat dissipation at the same time. Lastic comfort foam offers elasticity and a pleasant lying feeling. Thanks to the open pores, moisture is effectively wicked away from the sleeper's body.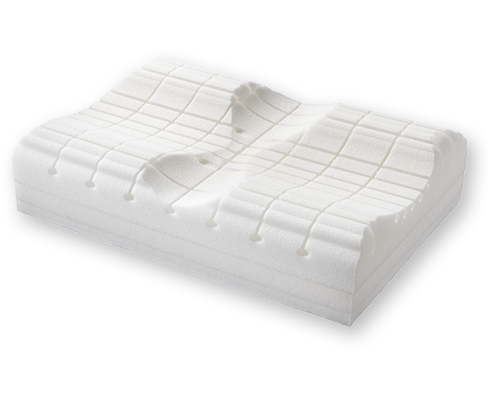 The neck support pillow for those who are used to comfort. The Viscomed foam, originally developed for astronaut seats, adapts particularly homogeneously to the contours of the body due to its thermo-elastic properties and thus ensures perfect bedding for your head.
[products columns="3″ orderby="ID" order="ASC" ids="2654, 2655, 2658″]
All PRO-PIL-O orthopaedic neck pillows have the following features:
Pro-Pil-O neck support pillows are also valued in hospitals as well as in hotels and private bedrooms for their high ease of care. They are breathable, height adjustable, and hypoallergenic, the cover is removable and machine washable. All Pro-Pil-O pillows feature:
Cover made of 83 % polyester, 14 % viscose, 3 % elastane
Spacer fabric made of 100% polyester
Zip for easy washing of the cover
2 interchangeable Vario plates for perfect height adjustment