7 tips for better sleep on hot summer nights
In summer, when the days are longer and the temperatures are high, it can be difficult to get restful sleep. Heat and humidity can upset our sleep patterns and make it difficult to sleep well throughout the night. However, with a few simple measures, you can improve your sleep quality and wake up fresh and well rested even after hot summer nights.
In this article we first explain what makes a good blanket for hot summer nights and which fillings are best for summer. Then we give you seven more tips on how to sleep better when the mercury rises.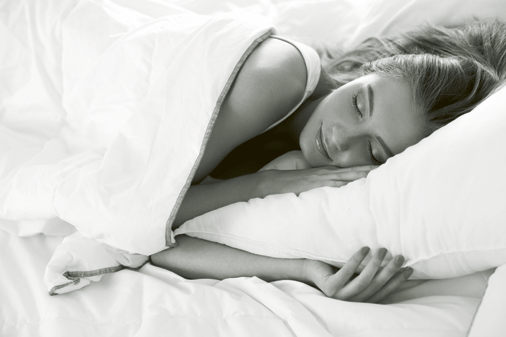 Duvets for hot summer nights – what are the best fillings?
The best tips for hot summer nights won't help if you use the wrong duvet. But which fillings are best suited for summer duvets? For hot summer nights, lighter duvets with natural fillings made from plant fibres are best.
The following fillings are especially good for hot summer nights: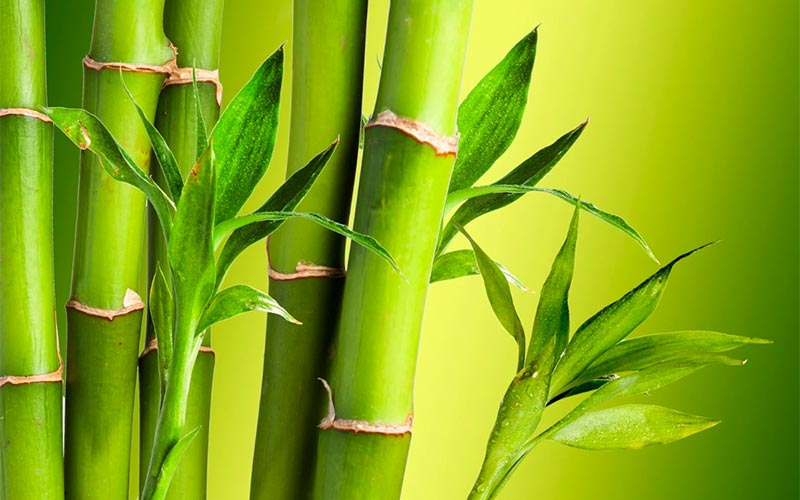 A duvet with bamboo filling is characterised by several properties: Firstly, it is particularly light and airy, which leads to a pleasant sleeping climate. Secondly, it is very breathable and moisture-regulating, ensuring a comfortable and dry sleeping experience. It is also hypoallergenic and therefore suitable for allergy sufferers.
The bamboo filling is also environmentally friendly and sustainable, as bamboo grows back quickly and no pesticides are needed.
All in all, a duvet with bamboo filling therefore offers a comfortable and healthy sleeping experience even for people who are particularly concerned about the environment.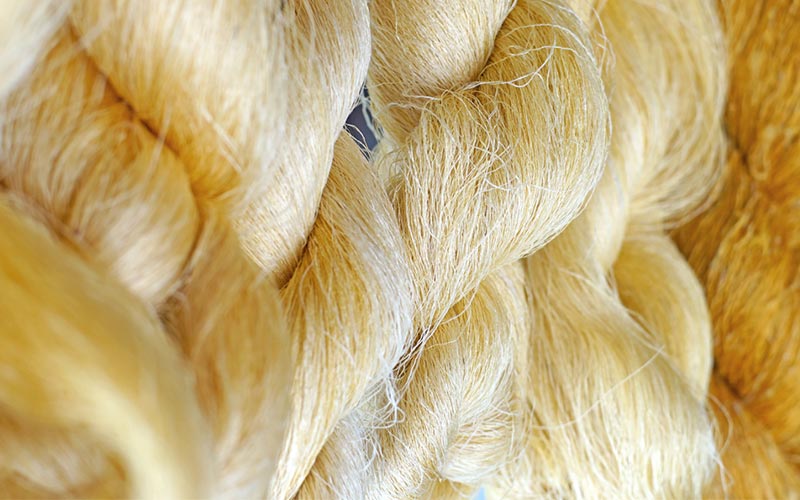 Wild silk is a natural fibre obtained from the cocoons of silkworms. Duvets filled with silk are known for their special lightness and excellent ability to regulate moisture. They have a cooling effect and therefore feel particularly pleasant on hot nights.
In addition, duvets with wild silk filling are also known for their hypoallergenic properties. As silk is naturally resistant to dust mites, silk duvets are particularly suitable for allergy sufferers and people with sensitive skin.
Silk duvets are not only comfortable to use, but also very durable. The silk fibres are very robust and tear-resistant, so that the quilts retain their shape even after prolonged use. They are also easy to clean and can be washed in the washing machine without any problems.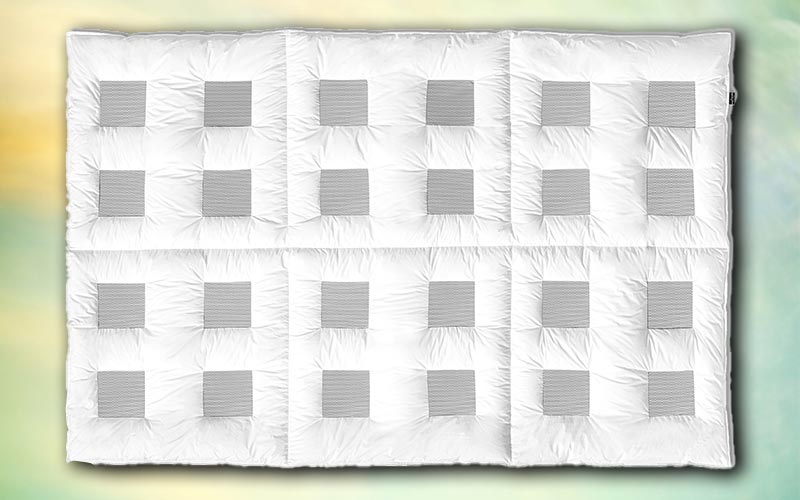 The innovative CLIMABALANCE® technology with a worldwide patent keeps the body pleasantly dry and warm by effectively regulating moisture and heat. The special CLIMABALANCE® climate zones ensure a constantly dry and optimally tempered sleeping climate.
A scientific study by Prof. Dr. Dr. Jürgen Zulley from the University of Regensburg confirms that CLIMABALANCE® technology reduces sleep movements, leads to calmer sleep and extends the deep sleep phases, which are important for physical regeneration, by up to 50 %. The better, deeper sleep that quilts with CLIMABALANCE® filling make possible also strengthens the immune system and thus promotes general well-being and vitality.
Summer duvets from KAUFFMANN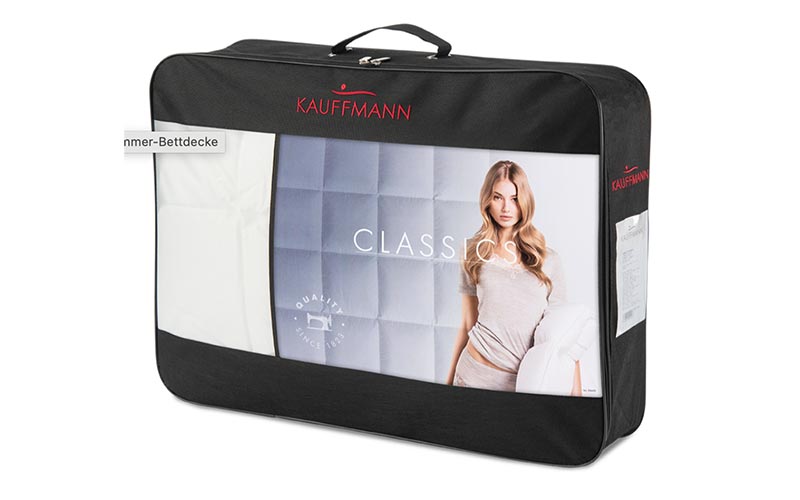 The KAUFFMANN bamboo summer duvet is filled with vegan bamboo fibres. It is very soft, highly absorbent and features outstanding temperature control properties.
Due to the softness of the material and due to the unique body zone quilting and the cover made of fine Bramscher cloth, this blanket nestles wonderfully against the body.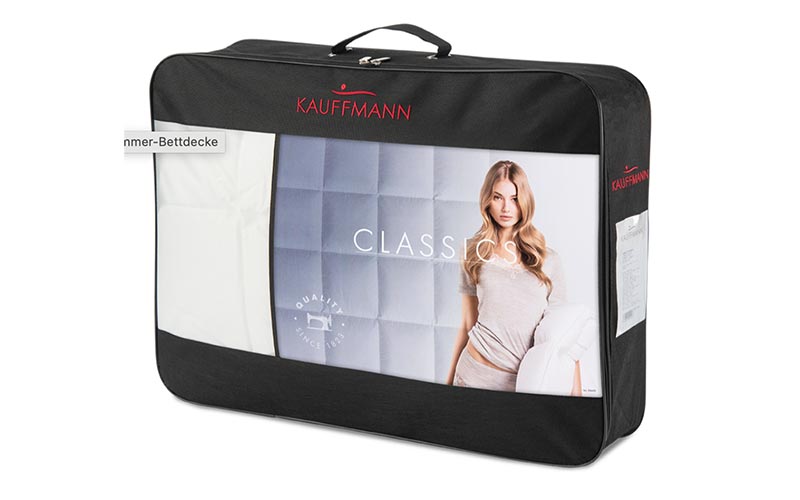 The KAUFFMANN wild silk summer duvet is filled with 100% fine tussah wild silk, whose moisture absorption is enormous.
The blanket is quilted with a cover made of fine mako edelsatin, which supports the natural properties of the wild silk and has a very supple feel besides.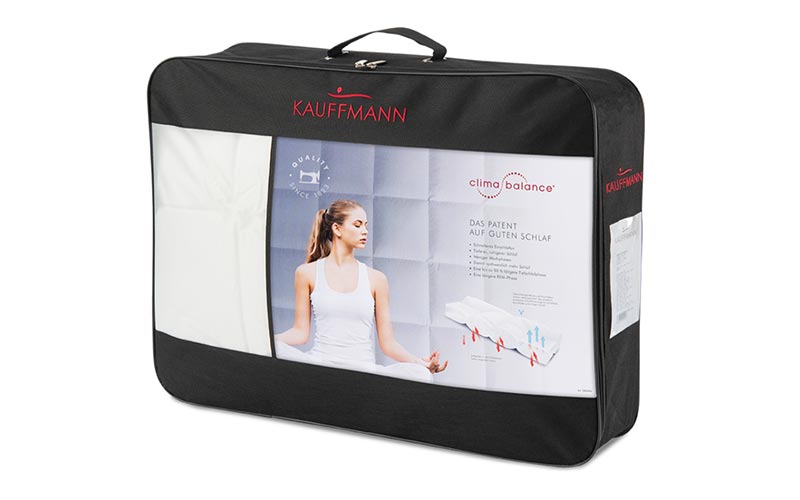 Thanks to the 24 integrated cooling zones, the CLIMABALANCE® First Class down duvet combines the cosy bulkiness of a down duvet with the cooling and moisture-regulating properties of an outstanding summer duvet.
Scientific studies confirm longer deep sleep phases and better recovery.
7 tips for better sleep on hot summer nights
A good summer duvet with a filling of natural fibres or with the patented CLIMABALANCE® technology is a good start to sleeping well even on particularly warm nights. But what can you do if, for example, it doesn't cool down at all at night before a thunderstorm or during an ongoing heatwave? When they find it hard to fall asleep and then wake up frequently because it's just too hot or your pyjamas are soaked through with sweat?
Then maybe it's time to take one or two of the following tips to heart:
Adjust your fluid intake and diet
During the hot weeks, always make sure you drink enough fluids during the day. A sufficiently hydrated body can better regulate the core body temperature. However, try to limit your fluid intake just before bedtime so that you have to go to the toilet less often during the night. Also avoid heavy meals before bedtime as they can raise your body temperature and disturb your sleep.
If you occasionally need a sip of water at night, have a carafe of water in which you have put a few slices of lemon or cucumber. This way, the water tastes refreshing even at room temperature and you also treat your body to some beneficial vitamins.
Use fans or create a draught
If you have a stand fan, you can use it to blow hot air away from your body. Place the fan strategically in your bedroom to get the air moving and create a light breeze.
If you have access to cross-ventilation – for example in connection with the room on the opposite side of the corridor – open the window there and leave the doors open – and you will generate a cooling air flow.
Adjust your fluid intake and diet
If your breathable, moisture-regulating duvet is still too hot, but you don't like sleeping without a duvet, you could adjust your sleeping environment: Hang blackout curtains to block out the twilight in the evening and early morning hours.
Keep the curtains closed even during the day so that less sunlight enters and the room does not heat up so much.
Take a cool shower before going to bed
Take a refreshing cold shower or a cool bath before going to bed. This lowers your core body temperature and makes it easier to fall asleep.
But don't shower too cold – this can make your body feel compelled to heat up again. And that is exactly what you do not want. So: It's best to take a cool, but not cold shower!
Choose the right sleeping clothes
Opt for light, loose-fitting sleepwear made from breathable fabrics. Pajamas made of silk or linen feel particularly cool, but thinly woven cotton is also good for hot summer nights.
What you should avoid at all costs are synthetic materials, as they accumulate heat and moisture.
Create a relaxing bedtime routine
A regular and calming routine before bed can signal to your body that it is time to rest.
This can include activities such as reading a book, gentle yoga exercises or listening to calming music.
It sounds radical – but if nothing else helps, you can actually cool your bed. Before you lie down in bed, lower the temperature of your bed by placing a cool flannel or a cooling gel pillow on your pillow. Some people also put a hot water bottle that was previously in the freezer under their pillow.
However, you can also put your bedding in the fridge or freezer before going to bed in the early evening. Before going to bed, you then cover your bed with the cooled bedding and quickly fall asleep in a wonderfully cool bed.
Conclusion
Hot summer nights can make it difficult to get a restful night's sleep, but if you use a good, lightweight summer duvet with one of the fillings above, and take one or two of our 8 tips to heart, you can significantly improve the quality of your sleep:
Make sure you have an optimal sleeping environment, keep cool and drink enough fluids, and establish a soothing sleep routine. With a few adjustments and these strategies, you'll be better equipped to beat the summer heat and wake up refreshed and energised every morning. We wish you a good night – even if it is particularly hot!