WHICH LEVEL OF WARMTH IS RIGHT FOR YOU?
How to find the down duvet with the ideal cosiness factor.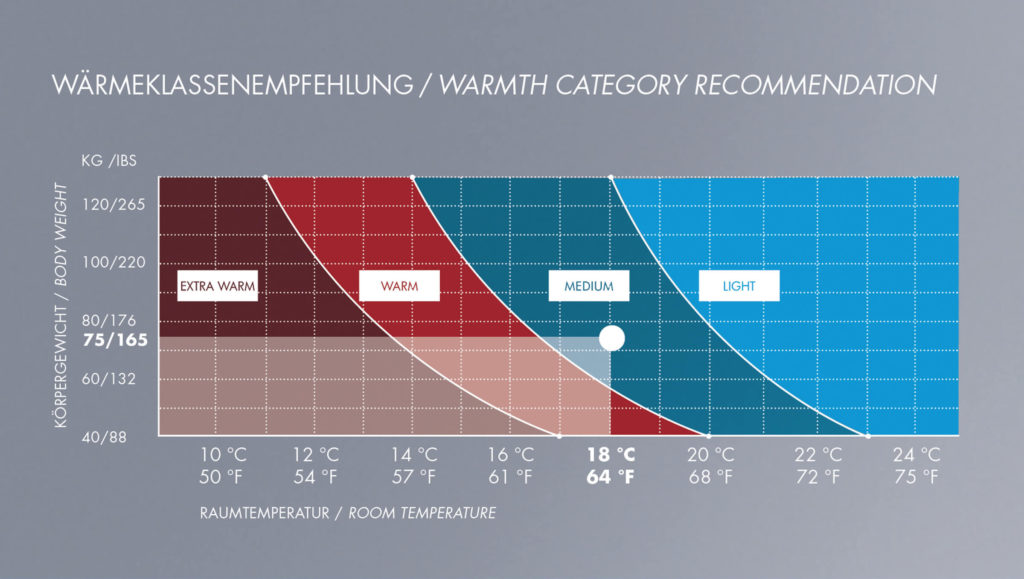 A person's individual level of warmth depends on the room temperature, their own body weight and of course their personal need for warmth. The chart allows you to determine your personal warmth level quickly and easily.
An example: you weigh 75 kg and sleep at a room temperature of 18° C. Your individual warmth category is MEDIUM.
How warming a duvet is, is usually indicated in so-called togs. This is the unit that indicates how much body heat the blanket is able to retain. The togs are generally a good guideline for the selection of a blanket, but they are not an absolute measure – simply because they do not capture one of the main advantages of a down duvet: down has a temperature regulating effect by nature.
The classification of the warmth category
Light: 2,5 – 4 Tog
Lightweight duvets especially for warm seasons.
Medium: 6 – 8 Tog
Normal warming duvets preferred by most people for spring, autumn, and, depending on the room climate, even the whole year round.
Warm: 8 – 11 Tog
Warm and cosy duvet for cold seasons.
Extra warm: 12 – 13,5 Tog
Extremely warm and cosy duvet for really cold winter days.
WHICH WARMTH CATEGORY IS THE RIGHT ONE?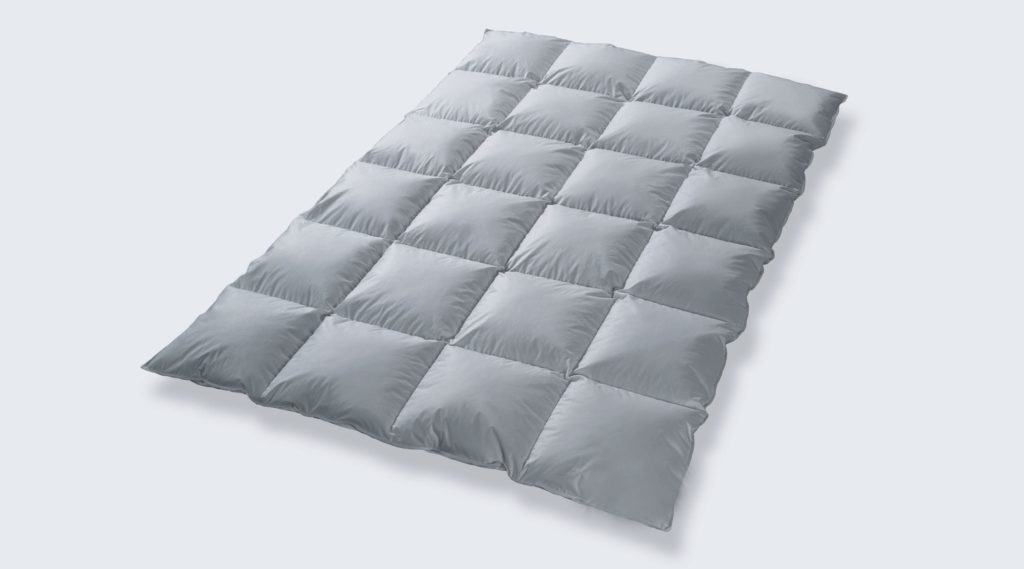 Baffle box duvets
Baffle box duvets are warmer duvets which are generally used for the warmth categories "warm" and "extra warm". These duvets have been made with a special inner wall which connects the squares with each other. This enables higher fill quantities and prevents cold spots from occurring on the seams.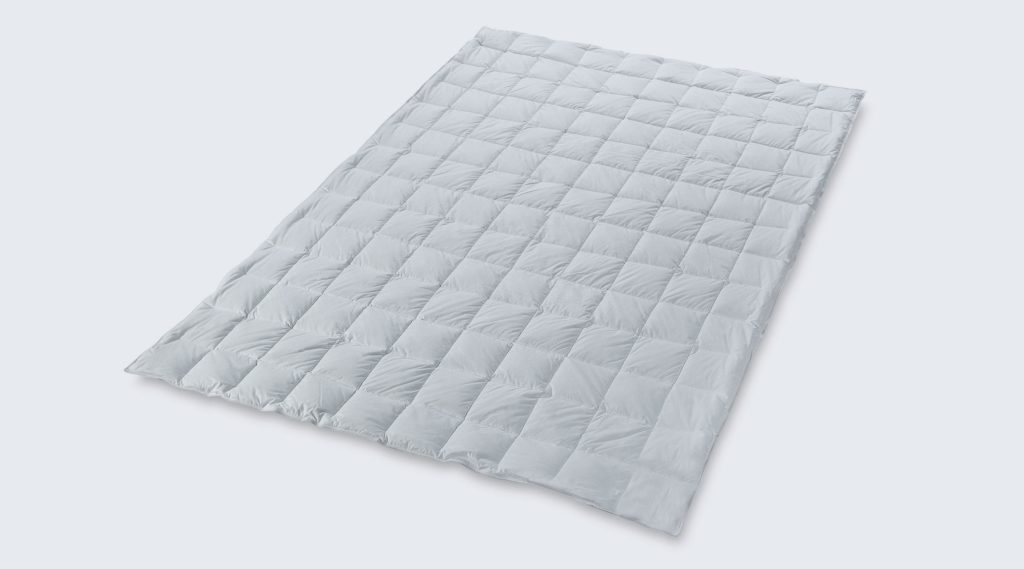 Box stitch duvets
Box stitch duvets are available in the warmth categories "light" and "medium".