HOW TO CARE FOR YOUR DOWN DUVETS AND PILLOWS
If you adhere to these tips the care of your down duvets and pillows becomes child's play.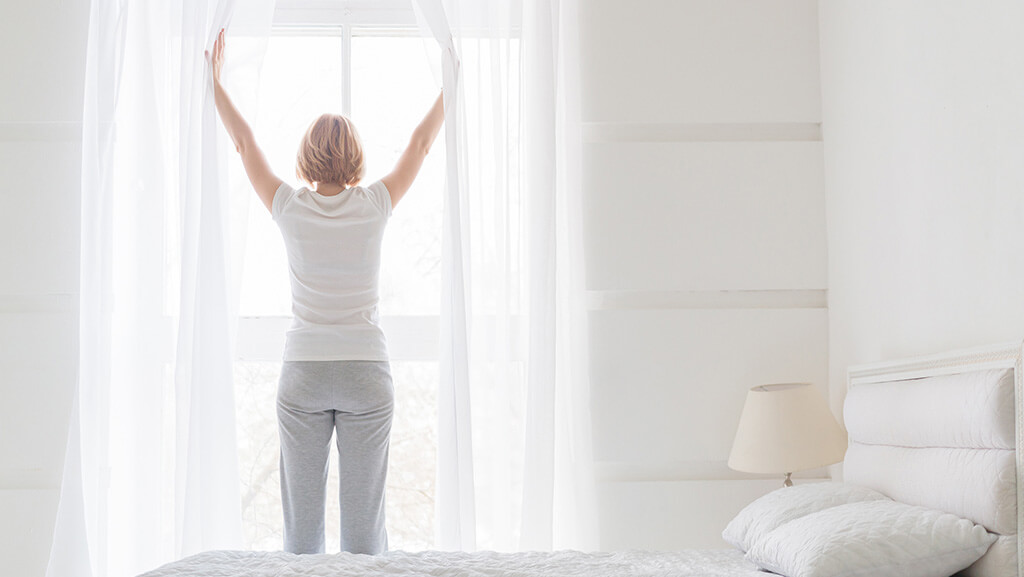 Good ventilation
Well-ventilated beds means you can enjoy them longer. Avoid direct sunlight and ventilate beds at regular intervals. This way you will have fresh bedding every day.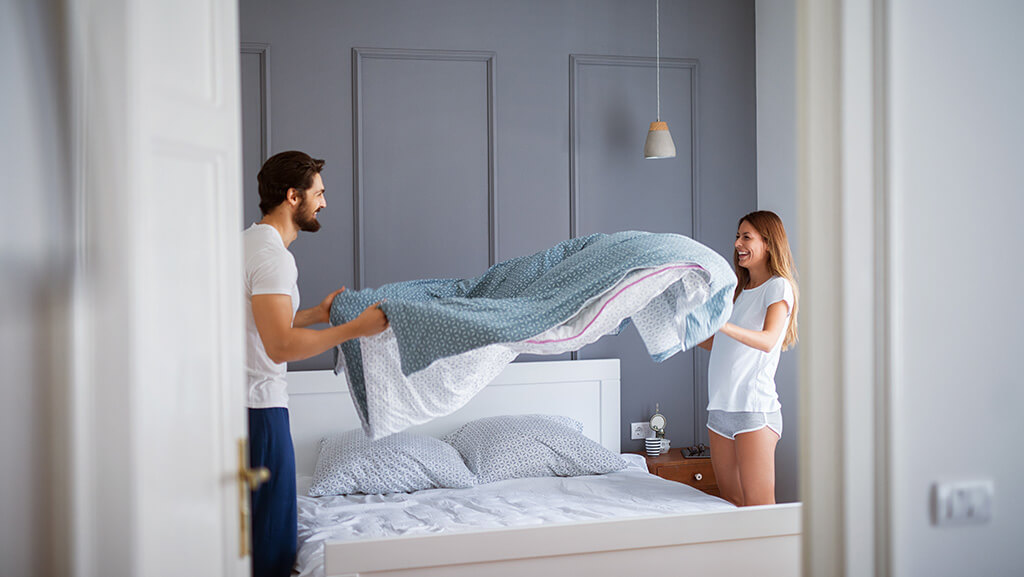 Regular fluffing
Regular fluffing keeps down and feather duvets fluffy and cosy. This also ensures that all down is evenly distributed and can unfold its full effect.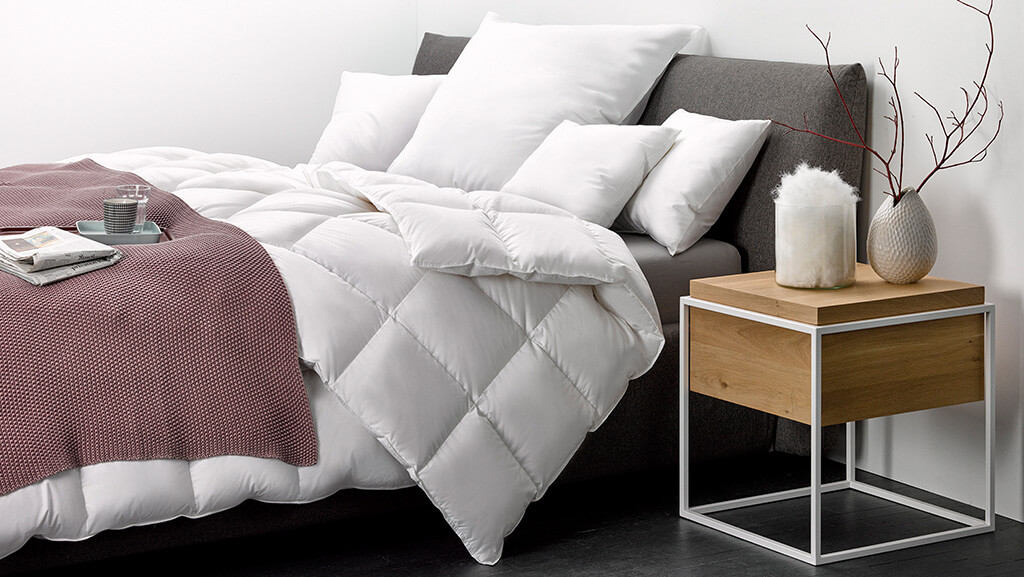 Improper usage as seat underlay
Duvets and pillows are high-quality products for restful sleep. If they are used as underlays for seats or loungers, the quality of your bedding will suffer.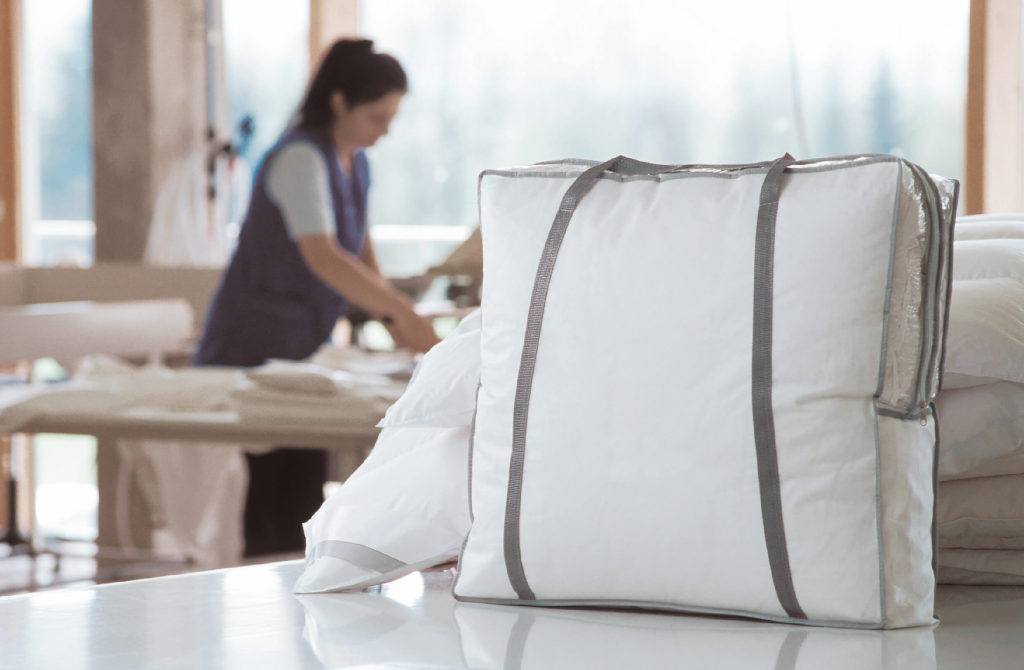 Proper storage
If you want to give your bedding a break, it is best to do so in a dry place. Moisture affects the quality of your bedding. The easiest way is to store your duvets and pillows in the supplied cotton bag.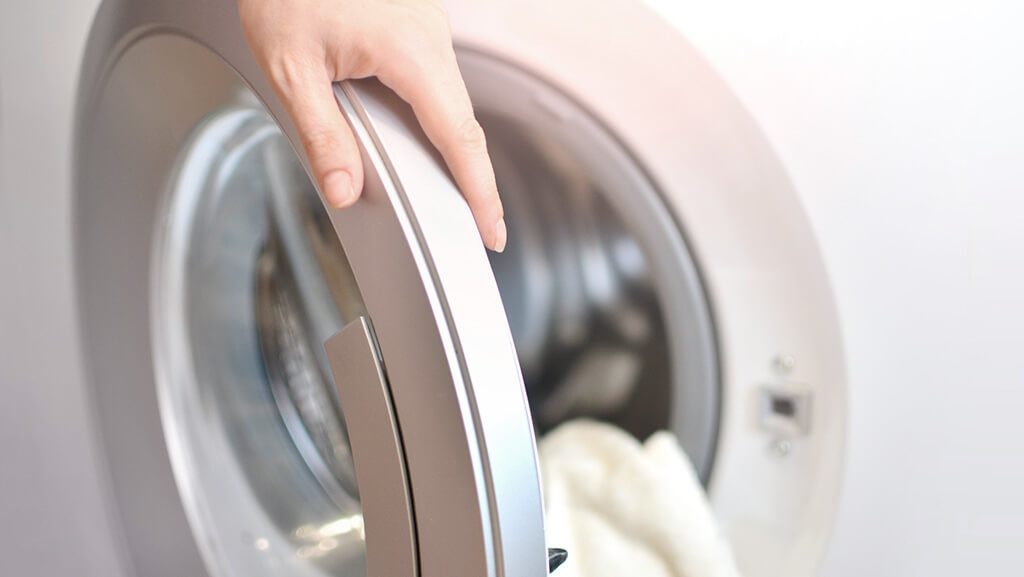 Regular cleaning
Even the best down needs cleaning. So that you can enjoy your KAUFFMANN products year in year out, we recommend regular cleaning. Always follow the cleaning instructions on the care label. Incorrect cleaning may lead to loss of quality.