The original – with hand-harvested eiderdown from Iceland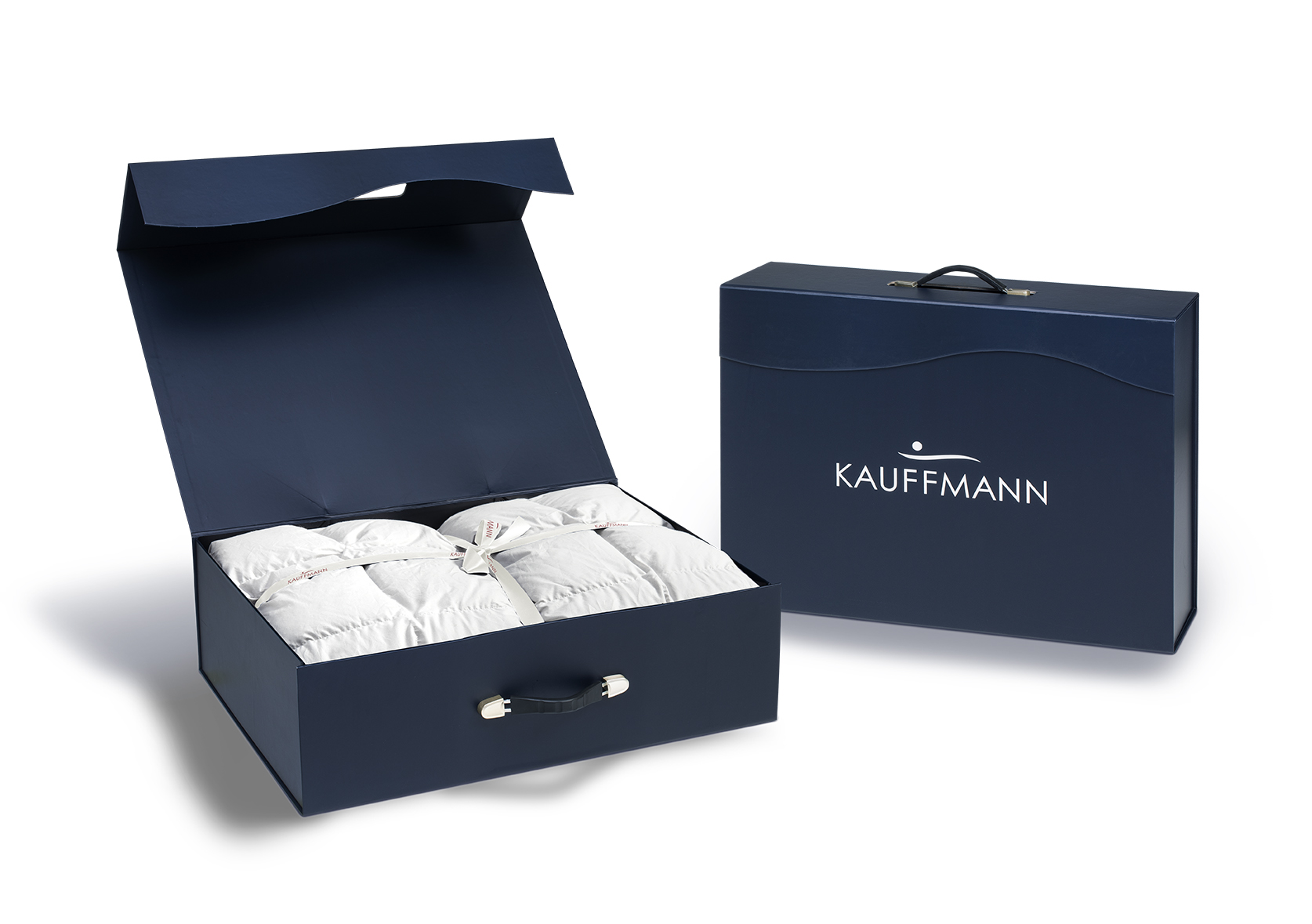 Luxury for a relaxing sleep
Our Eiderdaune Exclusive eiderdown duvet is appreciated for its luxurious way of inducing a relaxing sleep not only in the royal chambers of this world.
The precious eiderdown is collected from the nests by certified pickers: in this way, manual production commences right at the very first work stage. It continues throughout the process until each and every individual square of the duvet has been skilfully filled by hand.
The covering made from the finest Mako-batiste is the crowning glory of this top product from KAUFFMANN.

Super fine Maco-batiste
A down duvet is produced with great craftsmanship and care that is appreciated by people who want to sleep luxuriously well – even in royal bedrooms.

100% Eiderdown
Eiderdown has always been appreciated as a valuable natural product. Icelandic farmers still gather the incomparably light, soft and warm eiderdown by hand according to a centuries old tradition. In this way they get up to 15 grams of valuable eiderdown from each nest.

From Iceland
Iceland is nearly touching the Arctic Circle. Europe's second largest island nation is only thinly populated. Its untouched, harsh nature is the natural habitat of the Eider ducks.
Eiderdaune Exclusive PRODUCTS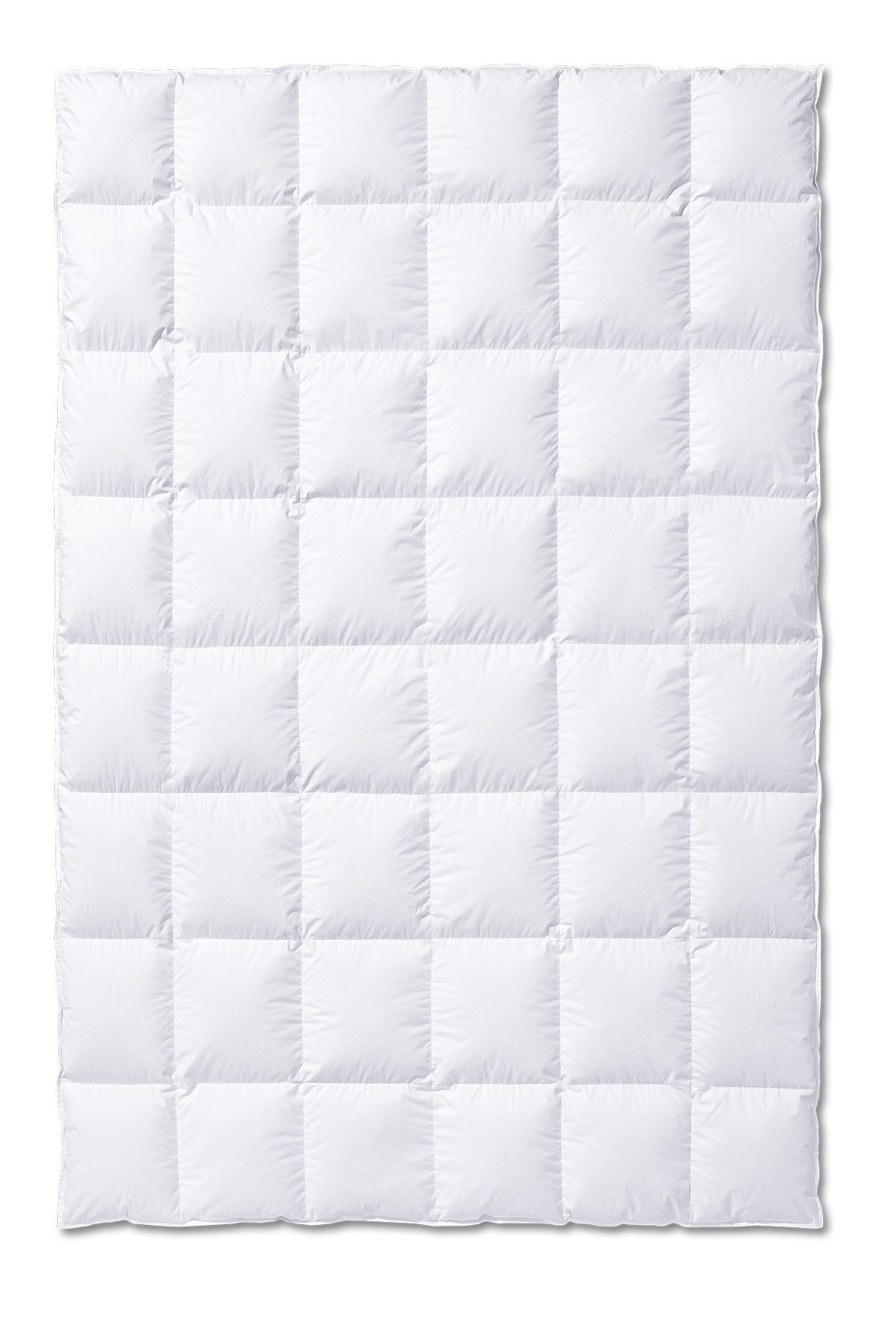 Eiderdaune Exclusive
100% hand-harvested Icelandic eiderdown wrapped in super fine maco batiste 384 thread count finest German fabric with double seam border and super soft finish.
super fine maco batiste 384 thread count finest German fabric 100% cotton
100% hand-harvested Icelandic eiderdown Pure, new eiderdown, class 1
Warmth category: medium/warm